Back To Blog
Car lockouts can occur for a variety of reasons. Broken locks, snapped keys, or failing transmitters can all result in you being stranded somewhere without a ride. A lock repair specialist from a credible locksmith company would be able to help with almost any type of auto lockout situation. Here we talk about 3 of the worst places this could possibly happen. If any sound feasible or likely for you, it's a sign to do something about it and make sure you have a course of action in place.
Remote Locations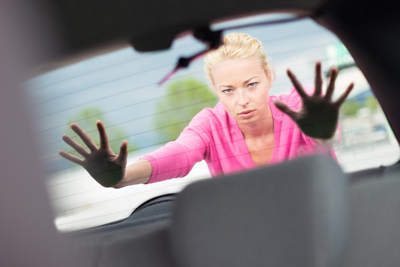 For many of us, the vast majority of your time spent in the car will be driving alone. You might out for a run, be walking the dog, taking your child to get some fresh air or have any number of reasons to park and leave your car in a remote area. If your lock fails in this scenario you'll be quite some trouble. Away from public transport and developed areas your options will be very limited. One of the best things you can do is call a local locksmith to come out and let you in. They can provide emergency car key replacements, as well as get you back into the car and able to drive away.
Infront of a Friend or Relative
Let's face it, the opinions of those we care about have the greatest impact on us. You might have just said goodbye, offered someone a ride or be parked outside their house. There's something about car trouble that seems to always rate especially high on the embarrassment scale. If your key is broken or locked inside the car, you are going nowhere without help. A locksmith would be rush over and be able to provide you a replacement car key. Solve the issue in moment while staying composed and ion control.