Back To Our Services
Get out of trouble fast with our emergency services. We provide professional auto, home and office locksmith assistance around the clock. Our professionally trained technicians work with absolutely all types of locking devices and keys without exception. All problems from the most basic to the most complex are resolved swiftly and effectively. When you hire us, you can be certain that the security of your property is in good hands.
Professional Rekey in No Time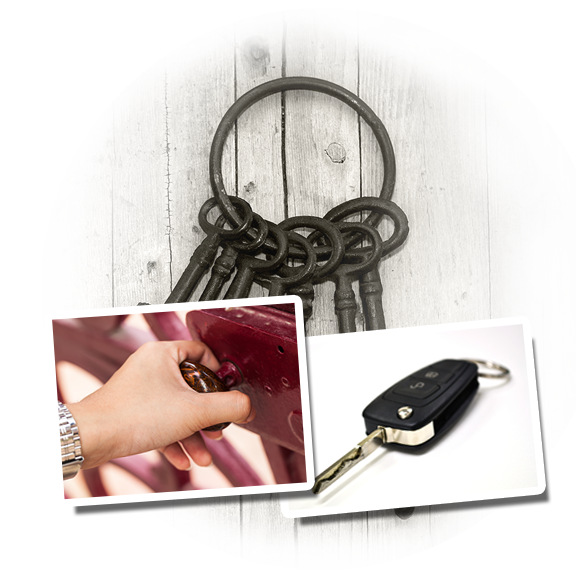 Our company relies on perfect organization and discipline to provide fast emergency help. Calls are answered straight away. Since our technicians are perfectly mobile, they can reach our customers anywhere around the area. Our team uses advanced equipment and replacement components and devices of the highest quality to resolve urgent problems from lost car keys to damaged house locks.
Do not hesitate to seek our services in case you are locked out of your house, office or car. We are experts in opening locks in the safest way. Our solutionsare fast, safe and reliable. You will be back inside in minutes. The root cause of the problem will be eliminated swiftly as well. Our technician will do everything needed to restore the security of the property and to make it easily accessible to you once again.
Key loss is a common problem that we effectively resolve with lock rekey. The configuration of the cylinder is changed so that it can be used only with a new set of keys that are provided, and not with the old ones. The solution is quick and extremely effective. It works impeccably for locksets that are in good condition. If the locking device is extensively worn or outdated, it is replaced with a new one of your choice. Our replacement service is based on perfect accuracy. It is our commitment to use only the best replacement locksets in terms of durability and performance.
Another one of our core services is lock repair. Even when the job is complex, it will be done with precision and without wasting time. The lock is carefully inspected and tested so that the problem is pinpointed. Then the affected components are fixed or replaced. When needed, the lockset is properly cleaned and lubricated. At "Locksmith Skokie", we are committed to achieving absolute perfection.
Fixing bent keys is another one of our specialties. We work with traditional metal items and with the most advanced car transponder keys. When the damage is beyond repair, the key is replaced. Our replacement units are of the finest quality. They are faultlessly cut and have great resistance to damage. You can expect excellent performance in the long term as well as in the short one.
Leave us a note to let us know what you need.
Back To Our Services